Make your own :-
We have instructional guides to help you make your own
Zest-it Damar Varnish and
Zest-it Clear Painting Medium.



---

How to fit reservoirs to Dip Pen nibs.
Fitting a slip-on reservoir to your a dip pen nib will allow you to write for longer ie less need to dip into the ink. If it's not fitted quite right the ink won't flow properly.

---

Choosing Dip Pen Nibs for Drawing.
This guide covers the main parts of a dip pen nib; hand-pressure and choosing your pen nib; different nib tips for drawing and some examples of line thickness from thick to thin lines.


---

Ink and its use.
Waterproof or non-waterproof ink; light-fastness/permanence and what it means; pH or acidic/alkalinity; the flow of ink with hints and tips on getting the ink to flow from the nib. The properties of ink and their effect on your work.
---

Zest-it web site.
For help with using Zest-it for either Oil painting, Coloured Pencils or Parchment work, please visit the Zest-it web site.
It has lots of information, hints and tips.
---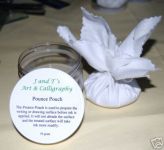 How to use Pounce Pouches.
What Pounce Pouches are for and how to use them to prepare your surface for ink work.
Step-by-step guide with pictures showing you how to pounce to remove any grease from your work surface to allow your ink to flow more readily.
---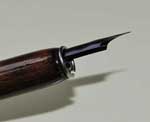 How to fit dip pen nibs to holders.
Advice on how to fit mapping / tubular shank nibs and straight shank nibs to dip pen nib holders.
Lots of first timers struggle with this so hopefully this guide should help all that struggle with fitting nibs to holders.
---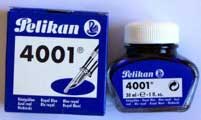 Pelikan Inks Guide.
A little background on Pelikan Inks - talking about the differences of Pelikan 4001 and Pelikan Drawing Ink A.
Also lists What colours are available in what sizes.